Laos: So You Think The War Is Over

Directed by Network Ireland Television. 2009. 25 minutes.
Portions in Lao with English subtitles.
Study areas: Southeast Asian Studies, Vietnam War.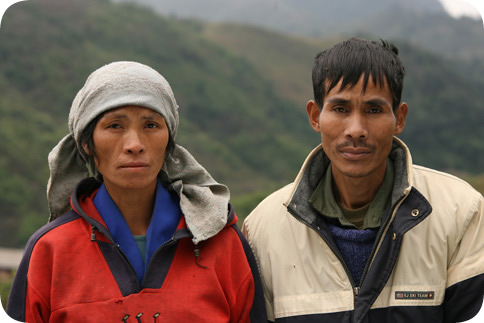 Most people are unaware of the extent to which the Vietnam War spilled over into the neighboring countries of Laos and Cambodia. Though neither enemies of the U.S. nor direct participants, both of these countries were profoundly affected by the war, suffering casualties estimated at 200,000 and 300,000, respectively. Laos: So You Think the War is Over is a 30 minute film documenting the continuing legacy of the Vietnam War in Laos and its ongoing impact on the lives of Laotians.
Laos was drawn into the conflict when the U.S., fearing the potential spread of the communist insurgency to neighboring Southeast Asian countries—the so-called "domino effect"-- initiated operations there as part of a "secret" war. With the Ho Chi Minh Trail (the major supply and transportation route for the Communist Viet Cong) running through it, Laos held great strategic importance. In an effort to disrupt this vital supply route, the U.S. dropped more than two tons of bombs over Laos. The majority of these were cluster bombs which, prior to impact, broke apart into many smaller so-called bomblets. However, many of these bomblets failed to explode upon impact. The tragic result was that the "bombies," as the locals call them, littered the Laotian countryside undisturbed until, years later, Laotians unwittingly began to detonate them. Farmers working their fields and especially children, attracted by these shiny, colorful objects, were most often the victims of undetonated bomblets. Thus, thirty years after the Vietnam War officially ended, the bombies continue to maim and kill Laotians.
This film would aid in a classroom discussion of the Vietnam War, in high school history courses. In particular, it highlights the unintended, and long-term, consequences of war for civilian populations. The discussion can be expanded to include the topic of land mines in Cambodia; to this end, the film Landmines in Cambodia (28 min) could be used to broaden students' perspectives.
Susan Norris is the assistant program coordinator for the Asian Educational Media Service at the University of Illinois at Urbana-Champaign. She has a Master of Arts in Political Science with a concentration in Southeast Asian Studies from Northern Illinois University, as well as a Master of Library Science from the University of Illinois at Urbana-Champaign.
Laos: So You Think The War Is Over is distrubuted in the U.S. by Films for the Humanities & Sciences as part of the series : Fighting the Tide 3: Developing Nations and Globalization

DVD price: $99.95
Includes public performance rights. Only available in the US and Canada.

Last Updated: April 8, 2011