EAPS Educator Workshop:
China's Revolutionary Anniversaries:
1919, 1949, 1969, 1989
Featured speaker:
Charles W. Hayford, Department of History, Northwestern University
Champaign Central High School Library Lecture Hall
Monday, April 13, 4:00 pm - 7:00 pm
FREE, Light Chinese Dinner Provided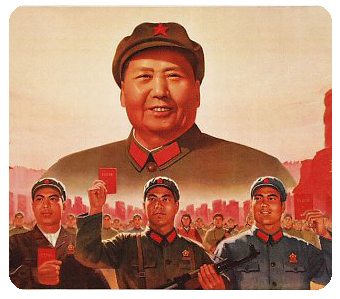 Popular demonstrations and official public displays show us how Chinese told the "Story of Revolution" in different ways in each of these years.
This workshop will help educators gain insights into the debates between competing views within China and comparisons with the stories told in the French, Russian, and American revolutions.
CPDUs are available to teachers.
Download PDF of Flier

Registration Deadline: Wednesday, April 8, 2009
To Register: Please complete and fax (preferred) or mail the Registration Form (PDF download) to the Asian Educational Media Service at:
China's Revolutionary Anniversaries Teacher Workshop Registration
Attn: Jason Finkelman
Asian Educational Media Service
805 West Pennsylvania Avenue
Urbana, IL 61801
FAX: (217) 265-0641
Tel: 217-265-0640; email: finkelma@illinois.edu
This event is funded with support from the U.S. Department of Education, Title VI Grant.
The Center for East Asian and Pacific Studies (EAPS) is the steward of campus-wide teaching, research, programming, and outreach on East Asia, as well as Southeast Asia and the Pacific at the Univeristy of Illinois, Urbana-Champaign.
Last updated: March 21, 2009