Teaching Japan Through Anime
A three-part project for teachers and students
Funded by a grant from the Center for Global Partnership
---
Anime Lesson Plans and Curriculum Materials
Available at aboutjapan.japansociety.org and www.aems.uiuc.edu
Coming: Summer 2009
---
Introduction to Anime: Lecture, Discussion, & Art
A Free Event for Teens and Adults!

Download Flyer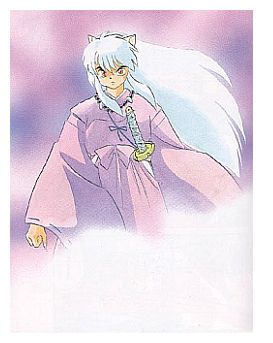 April 29, 2009
4:00-8:30 pm at the
Urbana Free Library
Lewis Auditorium
Invited Speaker:

Melek Ortabasi,
Assistant Professor of World
Literature, Simon Fraser University

With Presentations By:

David Fleming, Translator and
Subtitler for Japanese Anime,
Champaign, IL
Rachel Lenz, Graduate Student,
Japanese & English Literature,
University of Illinois Urbana-
Champaign

This is an event for high school students and teachers that is open to the public.
Co-sponsored by the Urbana Free Library and AEMS.
Refreshments served.
4:00 - 5:00 pm
Visual Visionaries: The Style and Artistic Influence of Manga and Anime
Rachel will explore some of the defining characteristics of the manga/anime art style, the differences between drawings for girls vs. boys series, and the personal styles of a few artists. It will also discuss the influence manga and anime have had on young artists in Japan and America, looking at doujinshi (fan-made comics) and webcomics, and ending with a drawing lesson.
Rachel Lenz is a graduate student studying Japanese and English literature at the University of Illinois, Urbana-Champaign. Her interests include reading manga as literature and the adaption of European mythologies for a Japanese audience. She wrote her senior thesis at Vassar College on female gender and sexuality in Japanese manga.
5:00 - 6:00 pm
Break - Step out and grab some dinner!
6:00 - 6:45 pm
Bringing Anime to America: An Insider's Perspective
Professional anime translator David Fleming discusses the work that is involved in producing the DVDs that you see on store shelves and the dubbed shows that air on TV. It's more complicated than you might think, and not just because of the language.
David Fleming has worked as a translator and subtitler for Japanese anime series and films, as well as video games, for over fifteen years. Based in Champaign, he subcontracts to US companies who obtain the US rights to Japanese productions and has worked on a wide variety of projects, including the film Akira , The Ghost in the Shell—Stand Alone Complex for TV, and the TV series Samurai Champloo, among many others.
7:00 - 8:30 pm
An Introduction to Anime: The History and Culture of a Transnational Medium
Have questions about anime, but were afraid to ask? This presentation by Melek Ortabasi may not answer every question, but will address some of the most frequently asked: How did anime develop, historically? Why is it such a popular and diverse medium in Japan? What makes it both culturally distinctive, yet universally popular? And finally, how do we interpret the success of anime around the globe? Using a variety of anime examples and critical sources, this talk will provide some answers.
Melek Ortabasi is an assistant professor of world literature at Simon Fraser University in Vancouver, B.C., where she teaches modern literature, film, and the theory and practice of translation, specializing in Japanese literature and culture. Her research interests include cultural studies, comparative folklore studies, and film and popular culture in contemporary Japan.
---
Learn ways to engage Japanese animation to give your students a better understanding of Japanese culture and society.
Monday, February 23, 2009
4:00 - 7:30 pm
Dinner included
FREE - Pre-registration required
Champaign Central High School,
Library Lecture Hall
610 W. University Avenue
Champaign, IL
Workshop Leader:
Toni Levi
CPDUs are available to teachers.
Registration Deadline:
Monday, February 16, 2009
Download Flyer (PDF, 5.73MB)
Download Registration Form (PDF, 28KB)
This workshop will be best suited for secondary-level educators, but educators of all levels (K-12 and undergraduate) are invited to attend.

The Japanese have been combining words and pictures to create a variety of literary forms since the beginning of their written history, and creating complex graphic novels called manga ever since the end of WWII, but it is only in the last twenty years or so that Americans have begun to enjoy translated manga and anime (cartoons). Once discovered, however, anime and manga have rapidly become mainstream. By now, most young Americans grow up reading comics and watching cartoons that they may or may not even realize are Japanese. Manga and anime are very Japanese, however. Even when they seem to be pure fantasies designed for children, they contain a plethora of cultural references and values. Their popularity with young people offers teachers a unique opportunity to use primary source materials to introduce Japanese concepts as well a more general Asian Studies, diversity studies, literary studies, and even art into the classroom.

In this workshop, Dr. Antonia Levi will offer an introduction to the world of anime and manga with a focus on how they reflect Japan's religious and folk beliefs, and the ways in which Buddhism, Shintoism and a variety of other beliefs co-exist in modern Japan. The workshop will feature the work of Takahashi Rumiko, one of Japan's most popular manga-ka (cartoonist) whose work has also found a large and appreciative audience in the U.S. Participants are asked to read Takahashi's short piece "Shake Your Buddha," and will also view an episode from "Inuyasha: The Dog Demon," another Takahashi creation that reflects Shinto beliefs and the traditional role of women as shamans. If time permits, we will also view an episode from "Ranma ½" which offers a humorous take on a variety of Japanese marriage practices and gender roles.
Dr. Antonia Levi, a professor of Japanese history with an interest in the globalization of Japanese popular culture, is the author of Samurai from Outer Space: Understanding Japanese Animation and numerous articles on Japanese animation (anime) and graphic novels (manga). Her Ph.D. is from Stanford University, and she has taught at Amherst College, Loyola-Marymount University, Whitman College, and Portland State University. She is now retired and writing a murder mystery about anime and manga fans.
---
Last updated: July 27, 2012